Introducing Sunshine Pet Care
Does Your Dog Need A New 'Do?
What is Sunshine Pet Care?
Hello animal lovers, my name is Rikki D Robinson. I have been working with dogs and animals for over 10 years. My goal is to get to know you and your pets. As a pet owner myself, I know they are family and we only want the best care for them. I have experience and expertise in all areas of pet care and I am offering services that are customized to you and your pet. One stop shop in pet care, from baths, to pet – sitting and everything in between. I will accommodate my services to fit the needs of you and your pet. Please call or stop by the store so I can meet your furbaby and find out all about you and your pets.
Spa Treatments
All pets will receive a warm water massage (with our specialty shampoo), fluff dry (gets rid of all the loose hair), thorough brush out of coat, light trim (face/feet/bum), nail trim (or file, if requested) ear cleaning and most importantly Lots of TLC! Ask about our pick up and drop off service.
Mobile Services
Let me come to you! Our mobile services allows pets to stay relaxed in the comfort of their own home. Nail trims, pet-sitting, one on one training sessions and dog walking are available 7 days a week. Bondable and great references. I also offer a pick up and drop off services for pets headed to the spa or hotel.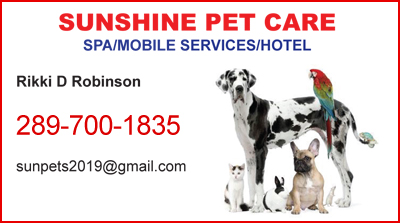 Hotel/Daycare
A home away from home. Sunshine Pet Care offers a unique and personalized experience for your pet while you are away. We want your pet to feel like he or she is part of the family. You are able design what you want for your pet while you are away, and I can accommodate any needs you or your pet have.
I focus on safety and fun for your pet, making sure all the animals' needs are being met to the fullest and finest expectations. Book your holiday today 🙂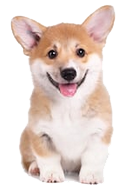 162 Main St.
P.O. Box 779
Sundridge ON.
P0A-1Z0
Business Hours:
Monday to Saturday – 10 am to 6 pm
Sundays & Statutory Holidays – Closed